723 Coney Island Avenue | Brooklyn, New York | 11218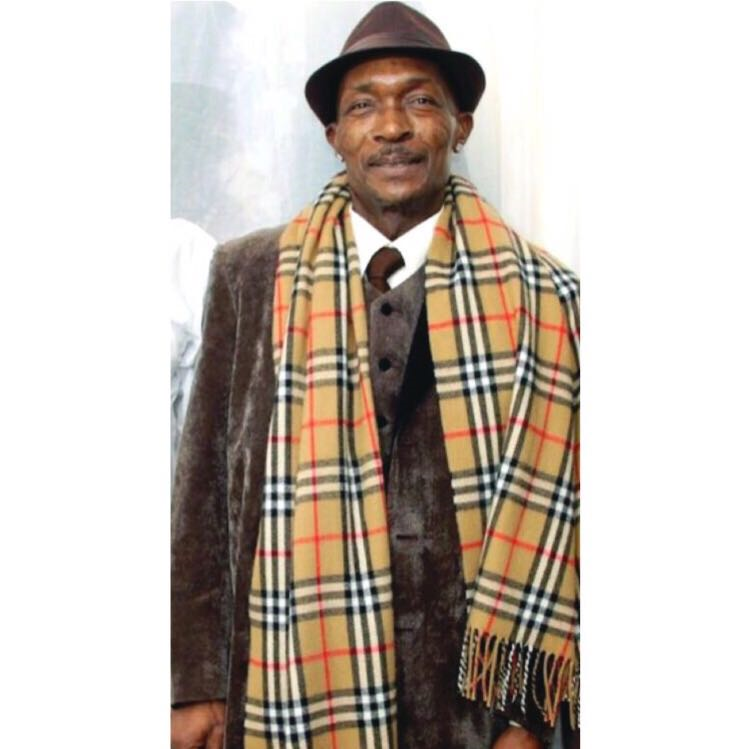 Obituary of Archibald Douglas
EULOGY OF ELI
Praise be to the God and father of our Lord Jesus Christ. The Father of compassion and the God of all comforts us in our times of grief, so that we can console those in any troubles with the grace we ourselves receive from God.
Eulogy for the life of our dearly Beloved Archibald Douglas, affectionately called Eli or Culture, born on the 10th of December 1959 to parents Adina Enid Powell and Clifford Douglas in the district of Rohden Hall Clarendon, he was the first to be born as he was a identical twin with his brother Preddy. He lived in Rohden Hall with his mother, twin brother, grandmother, grandfather and his two cousins Beverley and Jestina, that household was just one happy family.
By this time his mom had found a new love, and decided to migrate to another district, but the boys were soo attached to their grandparents and cousins, they decided not to go, so his mom had to run back and forth running errands because of how dedicated she was to her boys, nieces and parents.
He attended Sandy River Elementary School, there, he was a very brilliant scholar, he then moved on to Kellits Secondary and then to Lluidos Vale Vocational Training Centre, where he pursued his career in welding which he excelled at. Along with the welding he worked doing a little backyard farming. As he was always around the sound system D.J'ing he got the name Culture, and to tell the truth, he was always very good at it... as a matter of fact, he excelled at whatever task he took on. washing, cleaning, D.J'ing , welding and lets not forget to mention cooking... this man you see laying in that casket could cook you anything, vegetable, soup, meat, not to mention his saltfish, stew peas... it ah di bomb!!!!!!.... Eli was a vegetarian and when he cooked meat for you, you would have to wonder.... " member mi tell yuh dat!!!"
While he was growing up in Rohden Hall he was loved by everyone, most, if not all called him Uncle. He met and fell in love with a beautiful young lady, named Martha, and from that union a Handsome son was born whom they named Horace, over time that union was broken and he found himself alone but regardless, by this time he still happened to find in his care Lecia, Roan, Jayroy and Annie Martha, no one couldn't tell that they were not his children as he raised them just as his own.
After a time love was to come to him again with Bibsy... from that union , two children were born, Maybell and Sydney, unfortunately, Maybell passed away at a very tender age, Eli was soo devastated at the death of his only daughter you could see the pain he was bearing. Sadly that union was broken, so he just decided and said "man mi just ah bounce alone".
Eli was a very intelligent, loving and kind hearted jovial and mannersable person, he was always ready with a answer for any question you have, he was a man of principle, if you was wrong then your wrong, if your right then your right, he was a no nonsence person who didnt go round no bush, just tell you like it is, if you hated him it is the truth you will hate him for. One of his slang when you did something and excelled at it was "Bung Bang Bang", Eli loved when others excelled in whatever they did, it was his pleasure to celebrate others achievements. In 1994 he migrated to the United States to join his twin Brother Preddy, he was there for a period of time, there he fell in love again with Catherine, there where no children from this union but he got a very lovely stepson called Tylon. They lived happily until death struck and stole her away from him, yet another time he was in pain... once again ... he decide to "bounce alone" again, as man ah steppa and he know the way of life and its ups and downs that dont stop him from being the kind loving person he is no matter what he always wears a beautiful smile.
Eli was known for his honesty and jovial ways towards everybody, he could just look at you and start D.J'ing, as mentioned before Eli was very talented in this area of skill.
Whenever he and his twin brother had a disagreement all he would say was "Bretta, mi older then yu eno boy and thats where it ends", they were always best friends.
To what I acknowledge and know, Eli lived a very pleasing blessed an God fearing life, one who depends upon the Lord for guidence and protection, you never could have a conversation with Eli and he didnt mention the name of the Lord.
August 20 2017, Eli went to the doctor for a toothache, came back home and after a few days he felt sick he went back to the doctor, he did some tests and he was diagnosed with oropharyngeal cancer (cancer of the throat, base of the tongue and tonsils the soft pallate and the walls of the pharynx), he was admitted in to Bronx Lebanon Hospital in New York, there he made up his mind to be with his Saviour. Eli requested to speak with his mom and these where is exact words "mother I am going home" those words being the only words he was able to speak during his time in the hospital.
Eli succumbed to his illness on the August 31st 2017 at 9:50pm. He left to mourn his mom known as Aunty Dennis, dad, known as Buck, Stepdad Terria, " sons Horace and Sydney, 1 stepson Tylon, 1 grandson Orane, 7 brothers Preddy, Natty, Bigger, Cecil, Pampi, Dion, Washy, 7 Sisters, Saubie, Dye, Pansy, Suezette, Cheryl, Nadine, Tish, 27 Nieces, 27 nephews, 9 grandniece, 2 grandnephew, uncles, aunties and a host of cousins and countless friends.
No one is cast off by the Lord forever. Though he brings grief He will show compassion great is His unfailing love for He does not willingly bring affection or grief to anyone for His anger lasts only a moment but His favor lasts a lifetime . Weeping may stay for a night but rejoicing comes in the morning.
MAY HIS PRECIOUS SOUL REST IN PEACE.
To send flowers to the family or plant a tree in memory of Archibald Douglas, please visit Tribute Store
Visitation at Main Service
5:00 pm - 7:00 pm
Thursday, September 21, 2017
Bronxwood International Church Of God
3232 Lurting Avenue
Bronx, New York, United States
Funeral Service
7:00 pm
Thursday, September 21, 2017
Bronxwood International Church Of God
3232 Lurting Avenue
Bronx, New York, United States
Share Your Memory of
Archibald